Sometimes we our creative juices can run on low with all the things we have to do — with the kids, for the husband, around the house. It really is true that a mom's job is never done.
I'm so happy that San Diego is filled with crafty and creative moms that can help get our creative juices flowing with endless inspiration. Instead of re-creating the wheel, I am excited to share these amazing DIY Mother's Day gift ideas from Real San Diego Mamas!
Get your children involved in making Mother's Day crafts!
Mother's Day Craft Hand Flower Bouquet (DIY Kids Crafts) found Formula Mom.
This Mother's Day hand flower bouquet craft is not only easy, but it uses resources that you might already have laying around your home.
Mother's Day Photo Flower Pots from Crafting Crazy. This is a fun tutorial that involves a little bit of work, but when it is complete, it's well worth it!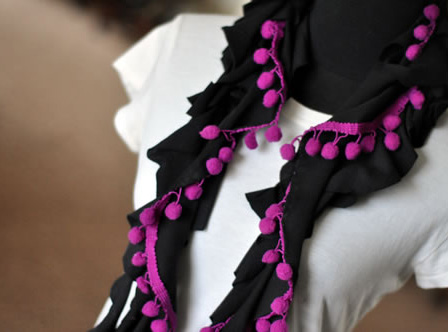 Recycled no-sew T-shirt scarf found on SheKnows.com. Grab your husband's old T-shirt or hit the local thrift stores and stock up on cheap, colorful cotton shirts. This homemade no-sew scarf
takes 15 to 20 minutes to make, and the best part is there's no sewing required.
Mommy Gaga has not one, not two, but 8 Cute Mother's Day Crafts for Kids.
Mother's Day Interview. This great idea, courtesy of Happy Healthy Hip Parenting is great for kids who are school aged! Through a fun interview, kids can create a memorable gift for mom!
Take advantage of the Mother's Day Deals
Thanks to So Cal with Kids, you can take advantage of deals just for mom —  Celebrate MOM with Money Saving Deals & Great Gift Ideas!
Earth to Alice is making it very easy for you to score big with your mommas!  They have designed a special signature Mom's Day burlap jewelry board that they are offering for $15 off!  As an extra bonus, they are offering all other jewelry boards and handbags for $15 off, too! Too cute!
Finally, don't forget to celebrate yourself this Mother's Day! Hang out with moms who know how you feel! Raise a glass together and toast to motherhood! Read this article on San Diego Bargain Mama for some great ideas!
Angela is a mother of two. She is the founder of Mira Mesa Mom and the successful social online community SD Mom's Night Out. Her passion lies in planning events and being a resource for fellow moms.